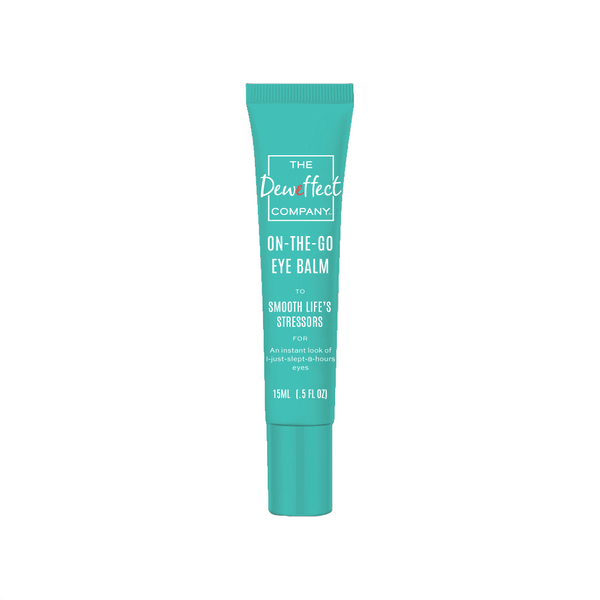 On-the-Go Eye Balm (Pre-Order)
**PRE-ORDER**
 At this time, we are accepting pre-orders only for the On-the-Go Eye Balm. You will be notified once your order is ready to ship. Currently, we anticipate shipping to begin in January 2024. 
Have you noticed that your eyes start to show aging first?  You're not alone, and it's true. 
On the flip side do you feel like it's hard to know what really works and struggle to fit skincare into your schedule?
We found the perfect fix!  We take skincare out of the bathroom, into the real world.  Our eyebalm is the definition of skincare, on YOUR terms.   Talk about flexible~
Do you have a regimen you love, keep it and add the eye balm on as the last step.
Need a refresh during or after a flight, perfect!  
Anytime, any place, on a clean or make-up face, the eye balm delivers an instant refresh